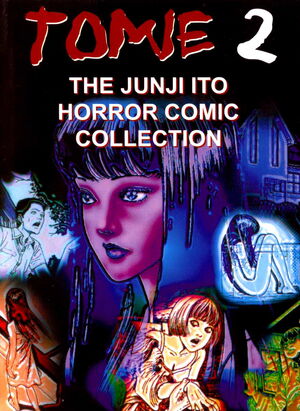 Tomie Part 2 is the second volume in the Horror World of Junji Ito series. It is a direct follow-up to the previous volume. It was originally published in Japan in 1997. In the United States, it was released in English by Comicsone 1997 and by Dark Horse Comics in 2006 as Museum of Terror vol. 2.
Collected Works
Tomie Part 2 (Morita Hospital)
Murder (Assassin)
Orphan Girl (Adopted Daughter)
Tomie Series
Community content is available under
CC-BY-SA
unless otherwise noted.